Coucou les filles ! Hello Girls !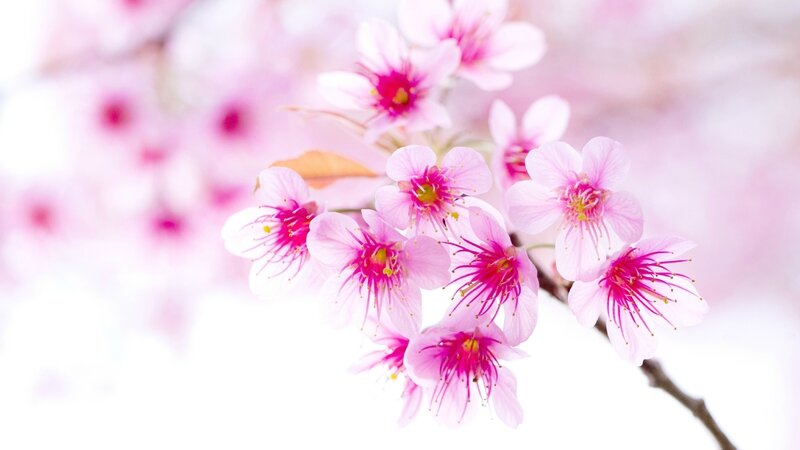 D'abord, je souhaite la Bienvenue à ma nouvelle abonnée ! Ces jolies fleurs de printemps sont pour toi
*****
Sur le forum Sagapo Scrap, Triniti nous propose un beau sketch :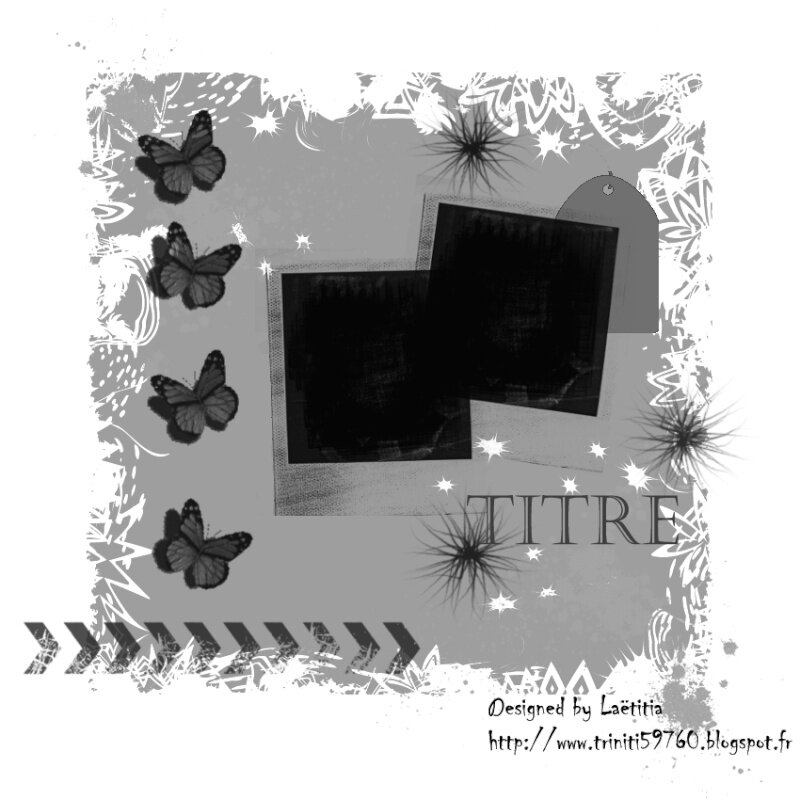 Les papillons de gauche m'ont donné l'idée de constituer une liste. Et voilà ma version (oui, encore du rose !
) :
I wrote a list instead of the butterflies on the left and here's my take (Yes, pink again !
) :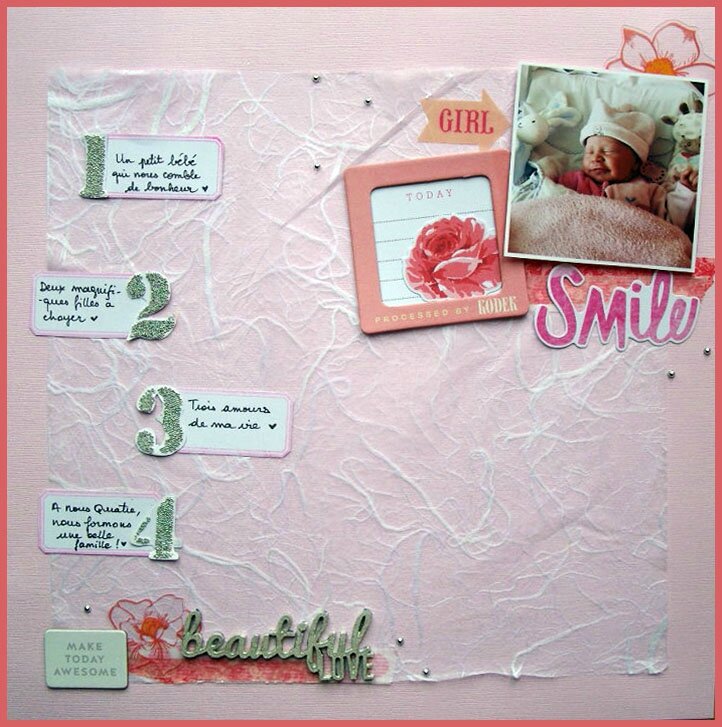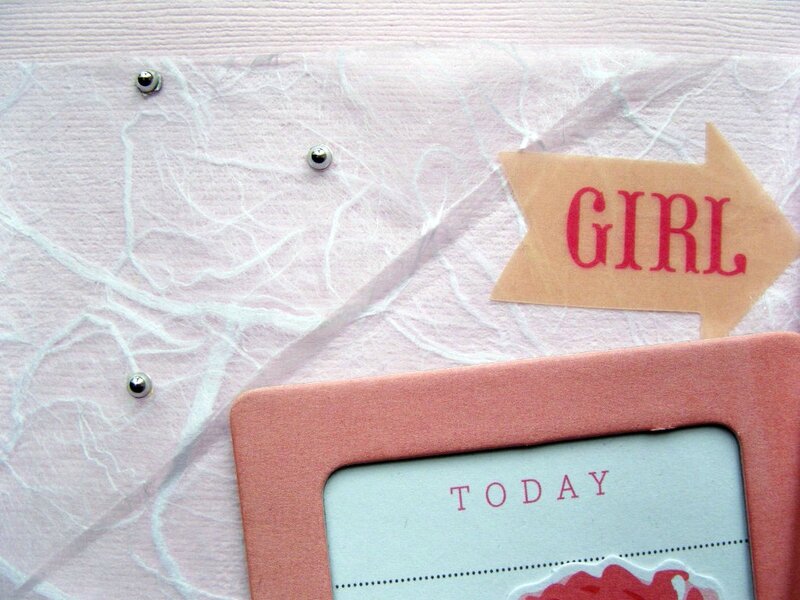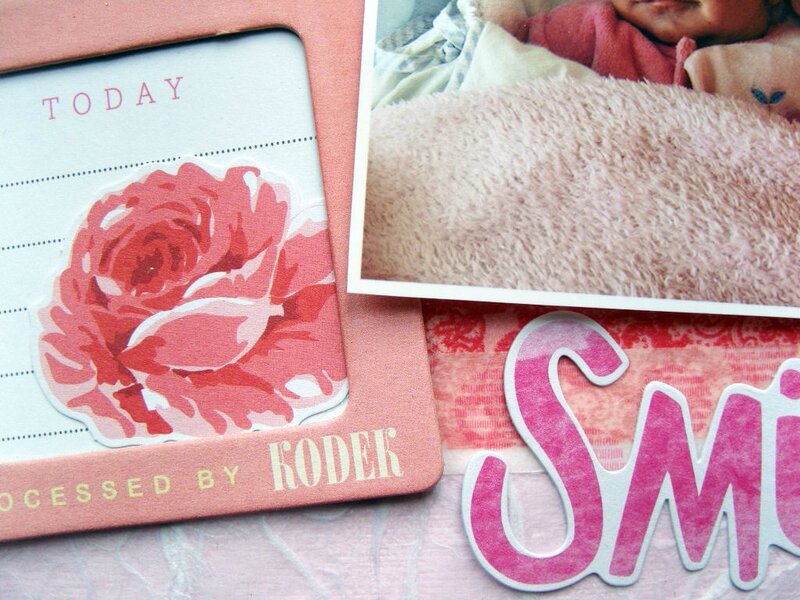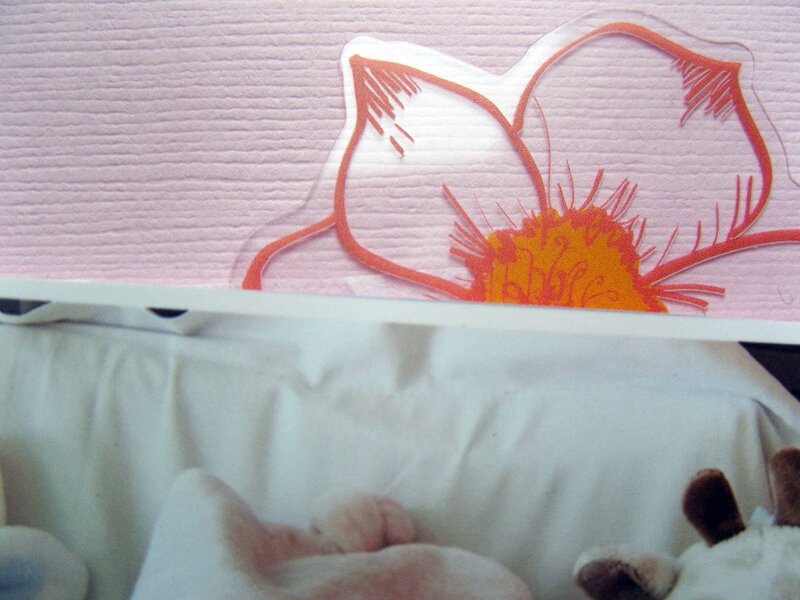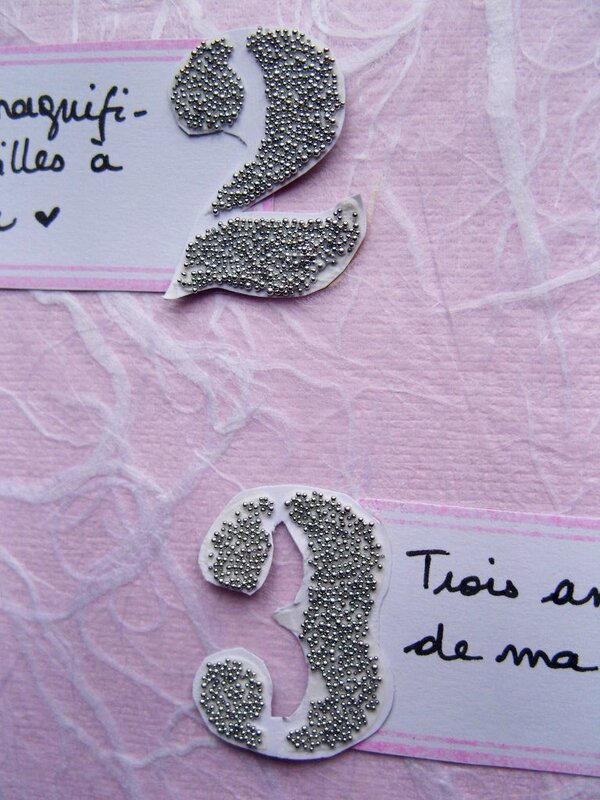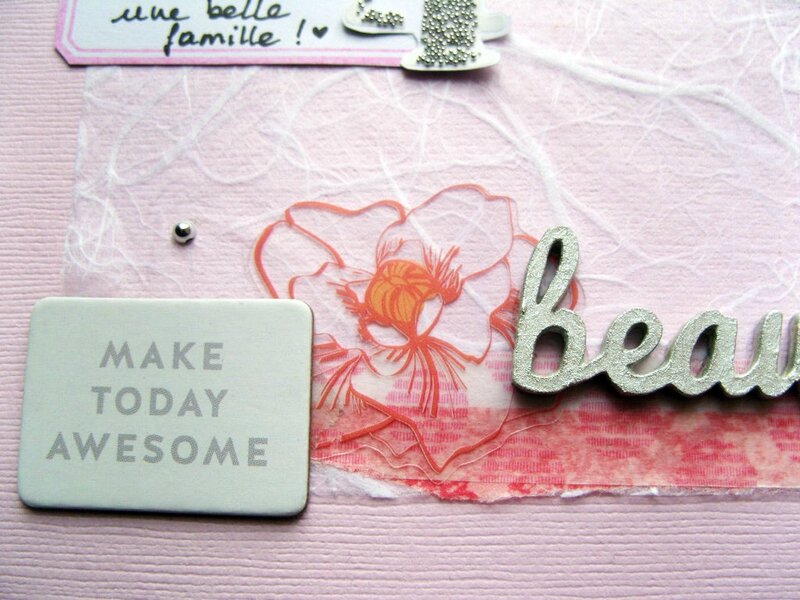 Zoom sur une découpe Sagapo Scrap passée au gesso puis à la peinture acrylique argent :
Focus on this wood veneer from Sagapo Scrap painted with gesso and silver acrylic paint :
Matériel Sagapo Scrap utilisé :
Découpe "Beautiful love" :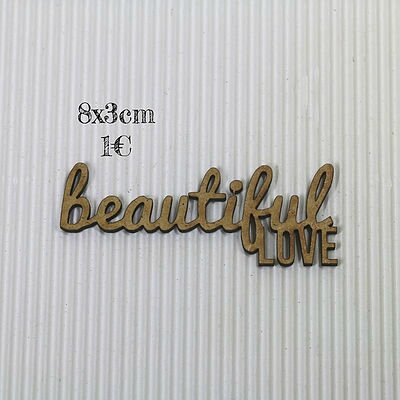 Un grand Merci pour vos visites et petits mots doux ! Je vous souhaite une belle journée !
Thank you very much for your visits and your lovely words ! Have a nice day !
Bises
BlueOrchys
Matériel / Supplies :
- Découpe en bois / Wood veneer (Sagapo Scrap)

- Cardstock (American Crafts)
- Papier mûrier / Mulberry paper (Artémio)
- Carte de PL / PL card (American Crafts)
- Chipboards (?, Studio Calico)
- Die-cuts (Heidi Swapp, Crate Paper, American Crafts)
- Masking Tapes (Hambly, Masking Tape)
- Tampon / Stamp (October Afternoon)
- Encre / Ink (Colorbox)
- Micro perles / Micro beads (Atilolou)
- Pochoir / Stencil (Colour)
- Gesso (Lefranc & Bourgeois)
- Peinture acrylique / Acrylic paint (Pébéo)
- Modeling Paste (Pébéo)
- Demi-perles / Half pearls (Artoz)
- Stylo noir / Black pen (Sakura)
- Dimensionals (Artémio)